Borrowed this book from the library, and the recipes looked easy enough to try. I chose to make "Our Favorite Vanilla Cake", except I halved the recipe, converted the recipe to metric and made cupcakes instead.
Original Recipe
Makes a double layer 9-inch round cake/ one 9 by 13 inch cake or 24 cupcakes
3/4 cup butter
1 cup + 2 tbsp sugar
4 eggs
2 1/4 cups flour
2 1/4 tsps baking powder
3/8 tsp salt
3/4 cup milk
2 tsp vanilla extract
1. Preheat the oven to 350 deg F. Grease two 9 inch pans or place cupcakes in a 24-cup cupcake pan.
2. In a large bowl or mixer, cream the butter and sugar until fluffy. Add in the eggs, one at a time.
3. In a separate bowl, mix together the flour, baking powder and salt.
4. In a measuring cup, combine the milk and vanilla.
5. Add the flour mixture little by little to the butter mixture, alternating with the milk and vanilla and mixing as you go. Do not overmix.
6. Pour the batter into the prepared pan and bake for 30 to 35 min (18 to 20 min for cupcakes) or until a toothpick comes out clean.
7. Cool the cake completely before removing from the pan. Run a butter knife along the edges to help ease the cake out of the pan. Ice with the frosting of your choice.
My attempt
Makes 12 cupcakes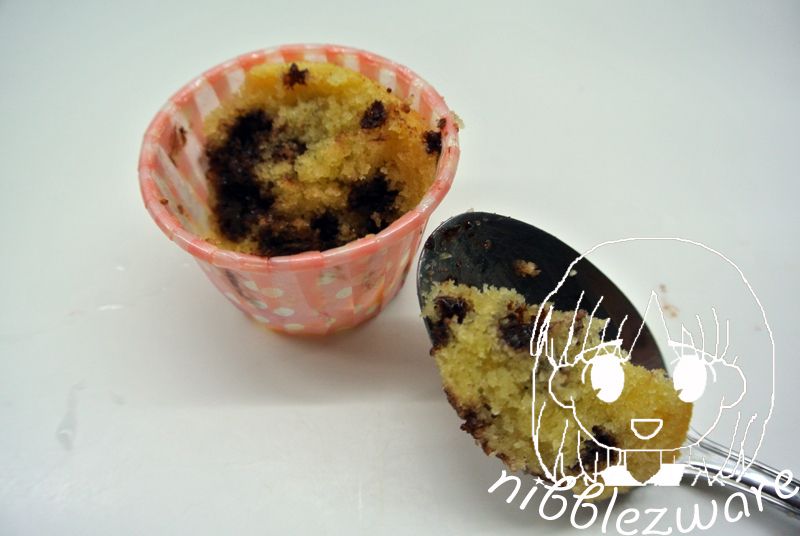 115g butter
100g sugar
2 eggs
150g plain flour
1 tsp baking powder
400ml milk
1 pinch salt
1 tsp vanilla extract
Loads of chocolate chips (which I mix with a little bit of flour)
1. Preheat the microwave to 160 deg C (I may try 170 deg C next time). Prepare 12 paper cups.
2. Cream the butter and sugar until fluffy and pale in color, then mix in the eggs one at a time.
3. Double sift the flour, baking powder and salt together.
4. Beat the milk and vanilla extract.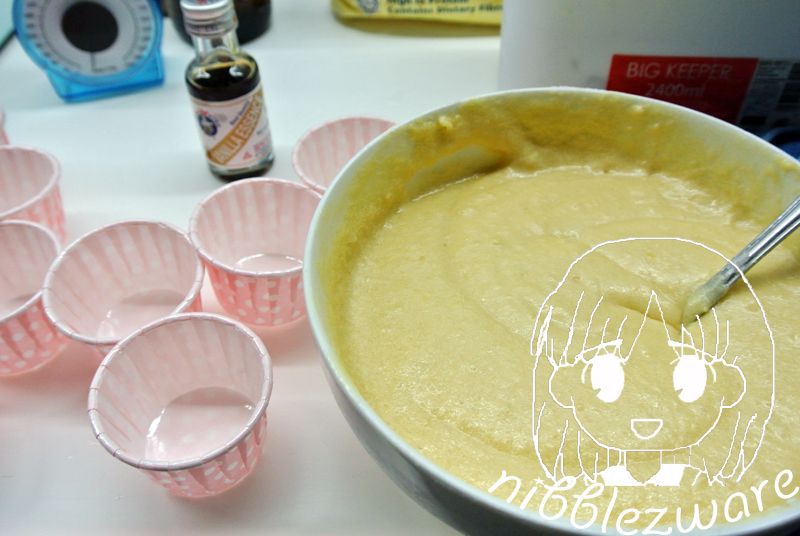 5. Mix in the flour mixture and milk mixture into the butter and sugar mixture, alternating mixtures.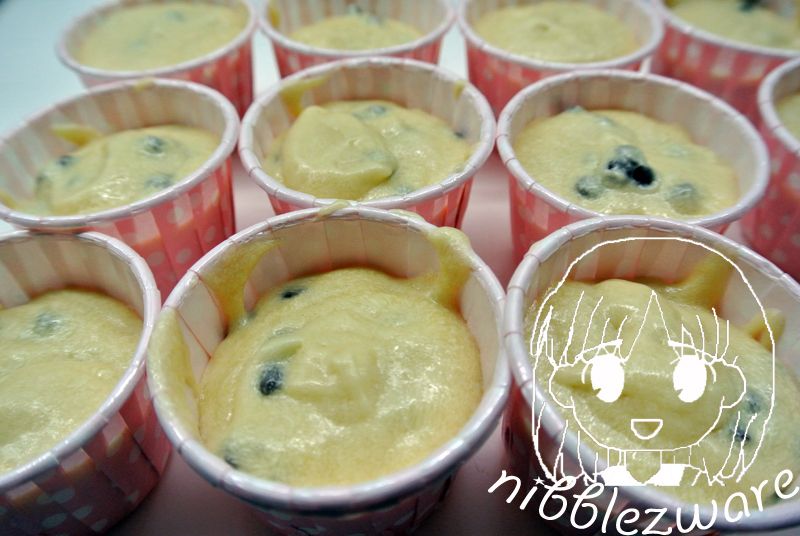 6. Pour in the chocolate chips and fill the cups.