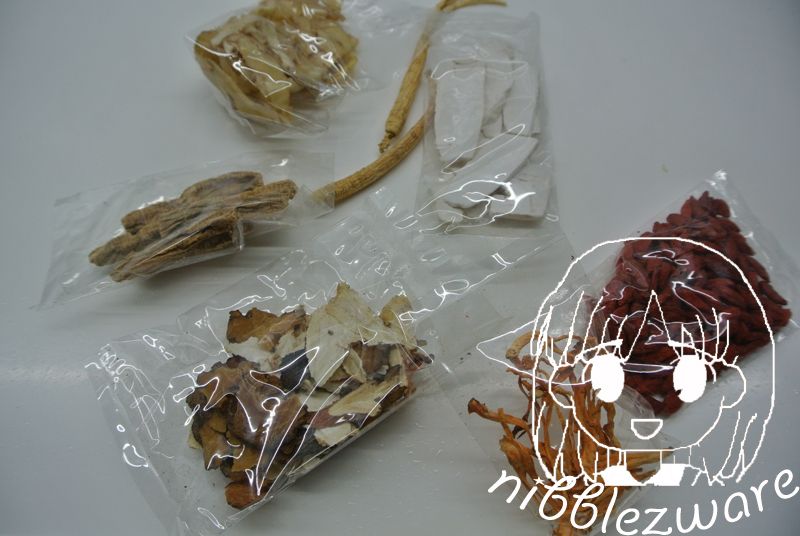 B1 complains that I do not better his body with healthful food. So one day while waiting for him to fetch me, I popped over at a nearby medicinal shop and bought some ready-packed herbs and other dried goods. There was one specific for steamboat which I found intriguing, since we used to eat steamboat at the Chinese-run establishment next to my violin class, and they offered herbal soup as one of the soup stocks.
Since
Mutter gave us so much (perishable) vegetables the other day
, they had to be gotten rid of the fastest way possible in vast quantity via steamboat, which also gave me a chance to try out the soup pack. The supermarket was offering a deal of frozen scallops (apparently known as Jacob's mussels?) so I used those as the soup base with the herbs. Pretty luxurious huh?
I also made my own dumplings. 2 kinds. I shaped store-bought fish paste (tastes like dory, never buy again) and flavored it before mixing it with corn kernels and shaping it around asparagus stalks. I fried them so that they would retain shape and attain a kick to the flavor from the olive oil.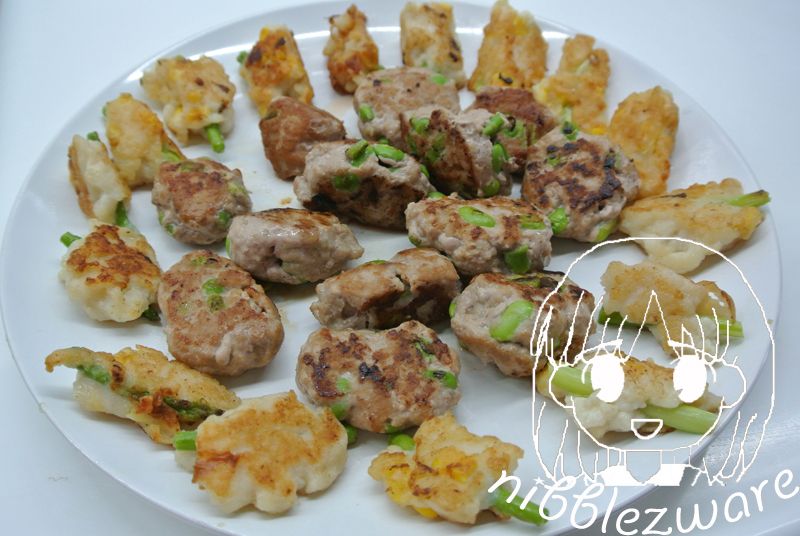 The other is minced meat which I mixed with endamame before fryng. All this took me 2 hours of effort. Sigh. Put in so much effort for the unappreciative B1. He didn't say anything except the soup was too sweet (I might have put in too much scallops, because we could eat them after all)