We had two pieces of cod left in the freezer, having fed B1 sliced fish noodle soup some weeks ago then using another for my Neffe when he came and took the ghost away from my place (long story, don't ask).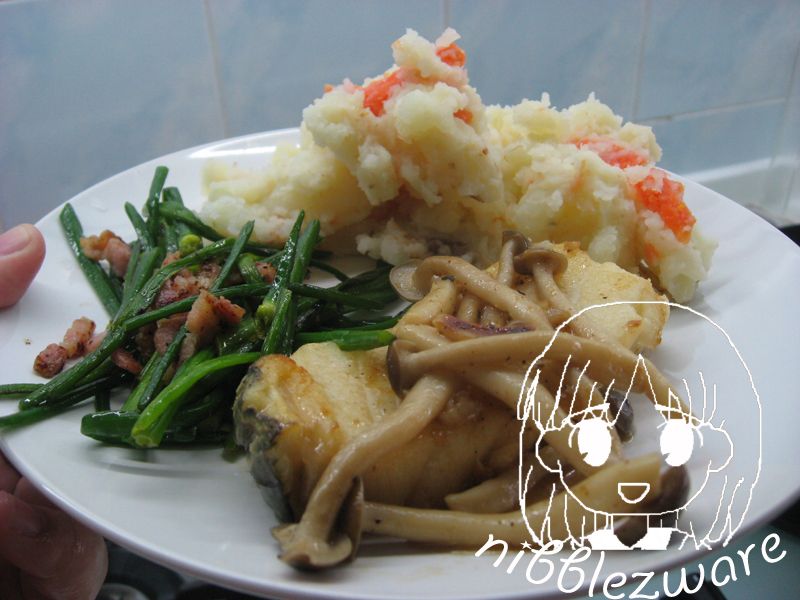 Being too lazy to go out to buy groceries (I finally got to recover from two terrible weekends), I took a peek in the freezer and fridge and made this from whatever I could find. Fried cod steak, mashed potatoes with carrots and bacon chives.
I just lightly fried the cod in olive oil, then dumped in some butter and garlic. When the garlic was golden, I put in the mushrooms and added some soya sauce and water. QED.